How
System Work ?
We at Aditech JustLook believe in 'Quality Work in time' and 'Customer Satisfaction'.We are an ISO 9001:2000 certified Face Recognition Solutions Provider Company based in India. Our expertise, our people, our resource and our customer service gives us unique identity.
You may have just discovered Aditech JustLook, but we do have been around a few years. Quietly with respect to our Clients requirements, we have been creating and developing projects to serve a multitude of professional categories and concepts.


How
Face Recognition System being set up?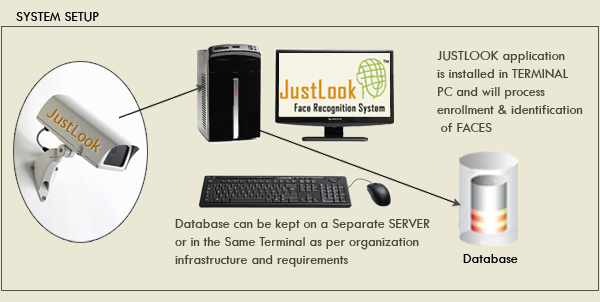 After System
being Set Up...
STEP 1 - Enrollment of All Individuals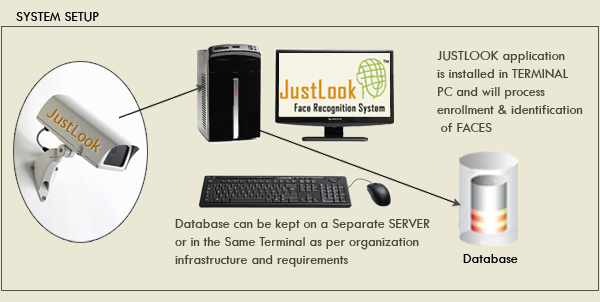 Step 2 – Identification and Verification of Individual whenever he/she comes to the camera every time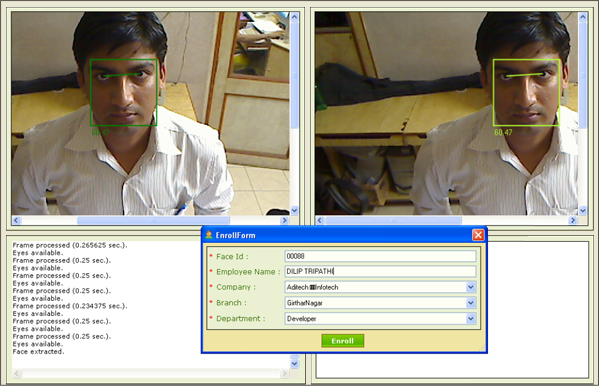 Our FACE RECOGNITION SYSTEM will start MATCHING process immediately once FACE is detected and will get IDENTITY of person from DATABASE.
HERE system will also store the TIME IN or TIME OUT according to schedule or shift set in management application.
How face being processed by
face recognition system?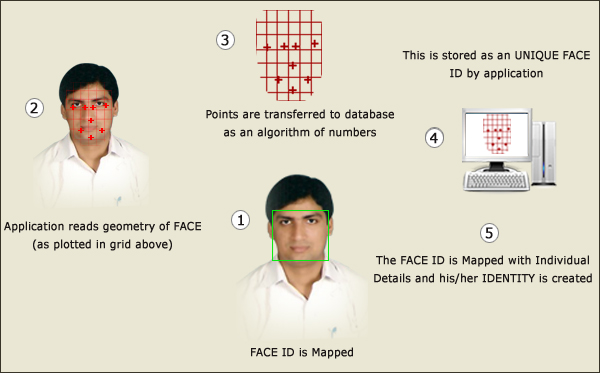 This Verification can be combined with
various applications like...
Human Resource Management
Visitors Tracking Management
Access Control System
Member Verification System
Others